Small Steps Towards Great Change
small steps toward great change
Change in this country can be made when people come together and turn goals into action. On July 11th, ENVSN hosted a panel with radio personality Laura Stylez from HOT97, Nancy Pascal from the NYC Census, Health Education Program advocate Jenny Palaguachi, and NAACP Youth Director (College Division) Tiffany Loftin to discuss how the census and voting impacts our communities. Check out the video below to hear the discussion and learn more about the NYC census.
The murders of George Floyd, Breonna Taylor and countless others at the hands of police offers is a part of a system of racism that allows for police brutality and mass incarceration, which dispoportinately affects our Black and Brown communities. Likewise, the history of the census is also marred by racism by the ignoble "Three - Fifths" compromise to the weaponization of the census in the Jim Crow era, to today, when the significant undercount of Black communities deprives them of critical funding. NYC Census 2020 is committed to addressing racial inequities through our community-focus outreach. The census is about money and power for black and Brown communities, which have a long history of being undercounted in the census which determines our rightful share of billions in federal funding and representation at every level of government. Join us in our mission to ensure Black and Brown communities are adequately resourced and counted so they can receive the funding and representation that is rightfully theirs.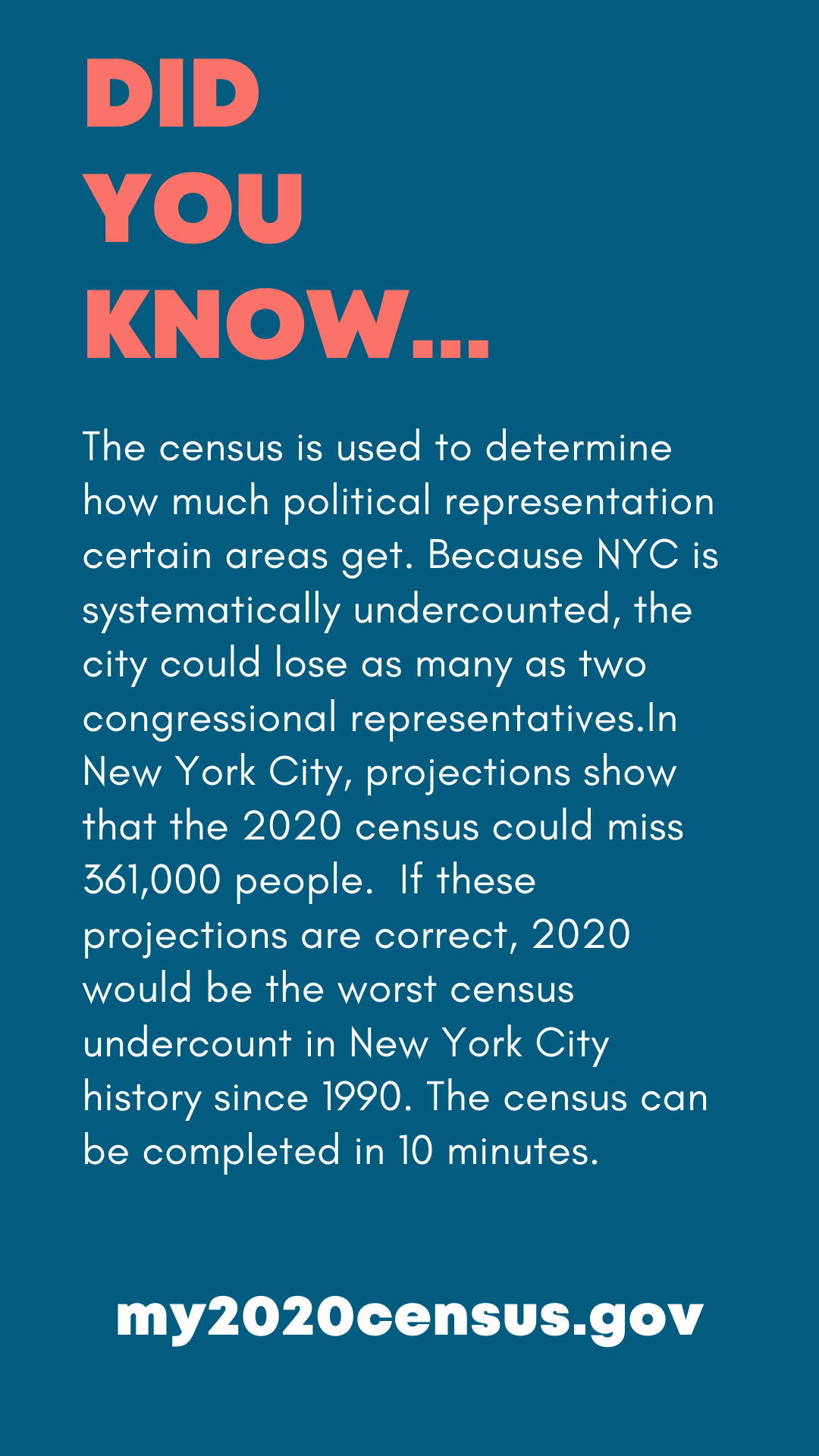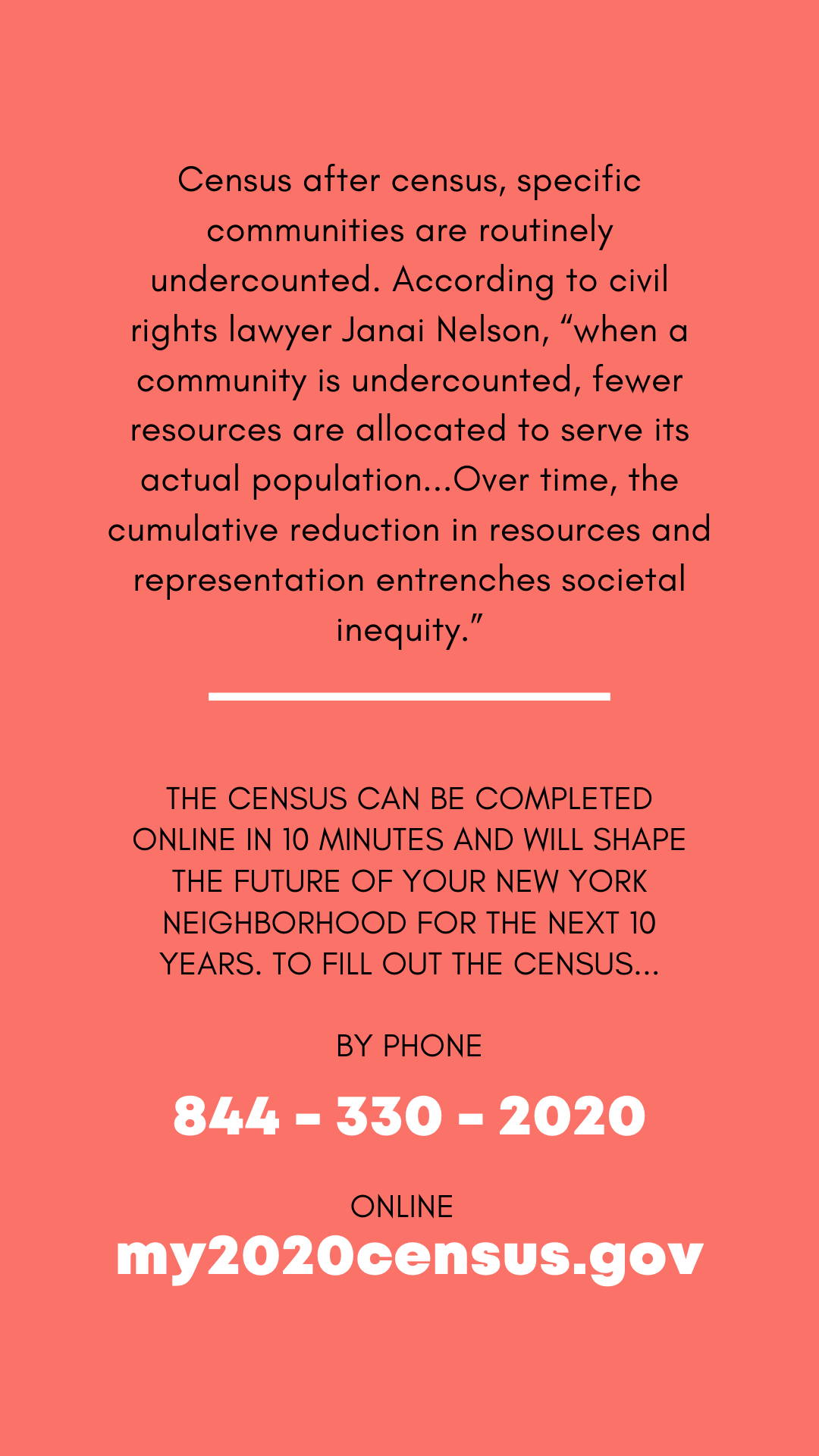 have you done the census yet?
TAKE 10 MINUTES AND CLICK THE BUTTON
BELOW TO DO THE CENSUS NOW!